"Bus services in and around Brierley Hill, Dudley, Halesowen, Merry Hill and Stourbridge are changing. The bus network has been reviewed to create routes that better meet passenger needs. The aim is to create an easy to understand bus network that is designed for passengers, that provides easier access and improved co-ordination of services at bus stations and interchanges. This will build on the existing improvements that are already being delivered through the Network West Midlands initiative. :We are also looking to improve the frequency of some services, connect people to key destinations, simplify the network and improve links between services. The new bus network will begin from the start of service on Sunday 27th April 2008. However, from March 2008 you will start to see flags and timetable information being changed at bus stops and shelters in Dudley, Halesowen, Merry Hill, Brierley Hill and Stourbridge. Your current bus will operate until end of service on Saturday 26th April 2008.". Quote from Network West Midlands Website
The Dudley Network Review is the biggest review that has occured in the Dudley area of the West Midlands.
Partners include:
Dudley MBC
Stands in Towns
Edit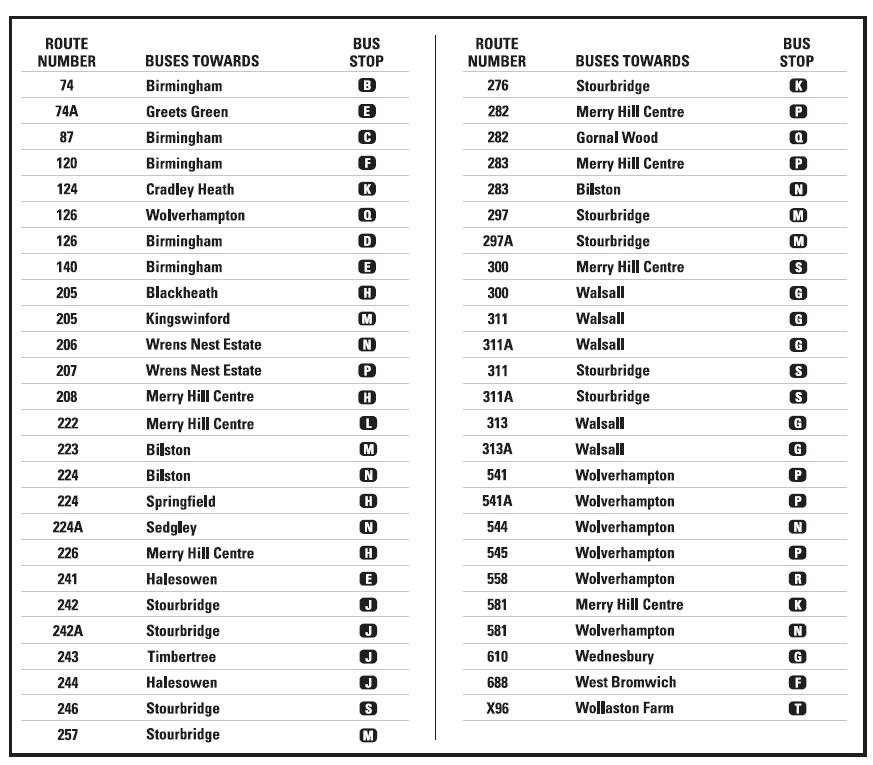 Brierley Hill and Merry Hill
Edit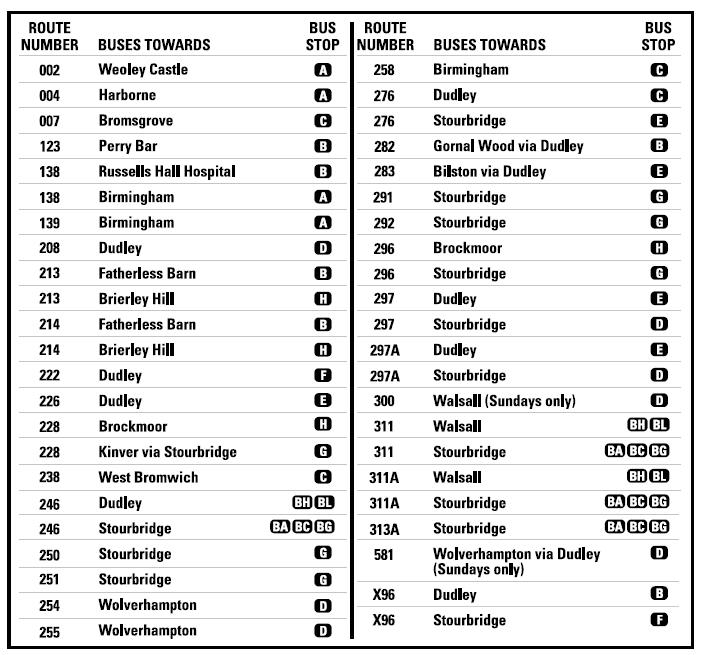 Stourbridge
Edit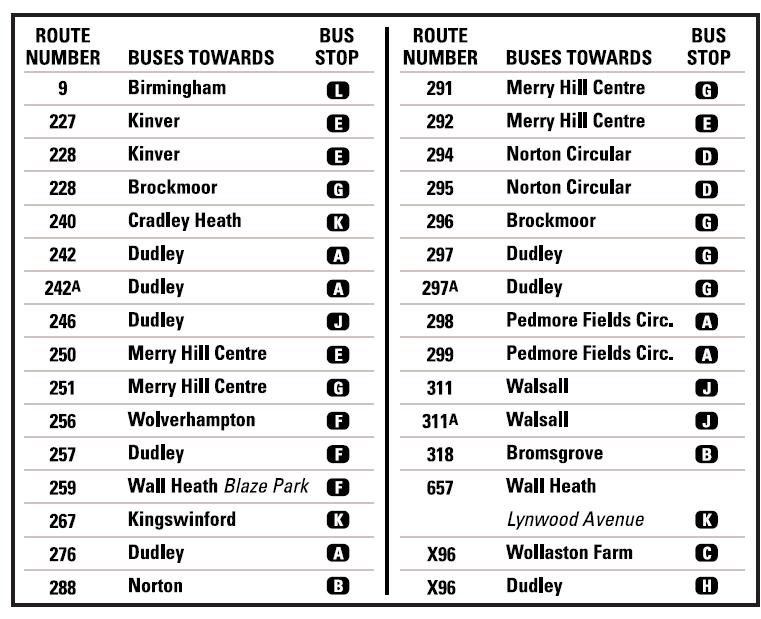 Timetables
Edit
Timetables are avaliable at the Dudley Travel Shop and online[1]
References
Edit
↑ http://www.networkwestmidlands.co.uk/dudley/timetables.html Timetables page of Network West Midlands Dudley Network Review
External Links
Edit
Ad blocker interference detected!
Wikia is a free-to-use site that makes money from advertising. We have a modified experience for viewers using ad blockers

Wikia is not accessible if you've made further modifications. Remove the custom ad blocker rule(s) and the page will load as expected.